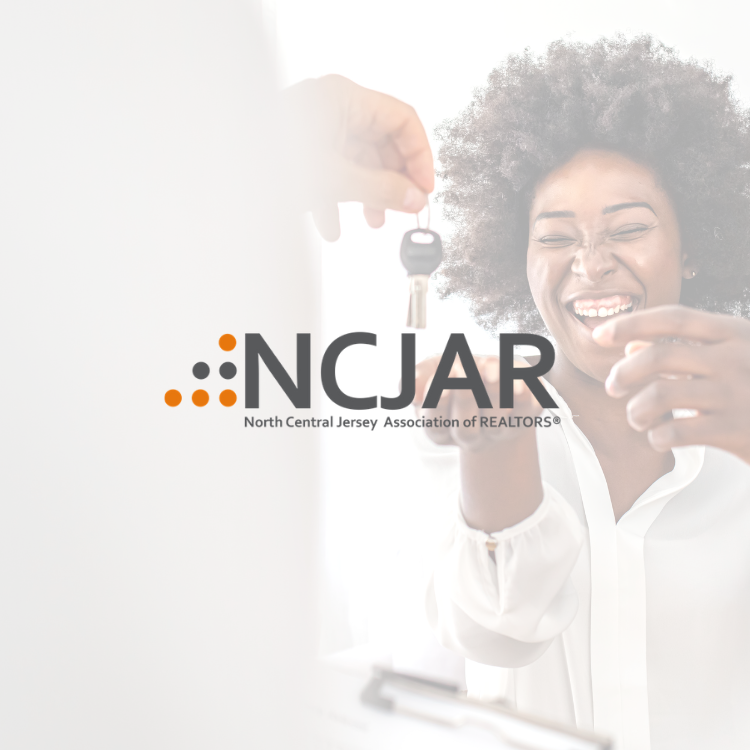 About NCJAR
North Central Jersey Association of Realtors® (NCJAR) is the voice for real estate in North Central New Jersey. We work in tandem with New Jersey Realtors® and the National Association of Realtors® with 1.5 million members nationwide. We are a leading advocate for the real estate industry and private property owners.
NCJAR is the largest Realtor® Association in New Jersey with more than 16,000 Realtor® members and industry partners. We are one of the top 10 largest Realtor® organizations in the United States, servicing Essex, Morris, Passaic and Union counties in New Jersey. 
We Are Committed to Making the American Dream of Homeownership a Reality for All
In honor of National Homeownership Month, NCJAR and Rev. Dr. David Jefferson Sr., Esq of The Metropolitan Baptist Church in Newark, NJ, have partnered to narrow the racial homeownership gap in the communities of New Jersey. Together we are co-hosting a Housing Fair & Expo at Metropolitan Baptist Church on June 24, 2023 from 10am-2pm. Newark is the largest city in Essex County, New Jersey and within the NCJAR service footprint. Newark, and its proximity to New York City, make it a prime location for buyers.
NCJAR and The Metropolitan Baptist Church are mutually united and devoted to empowering and engaging the communities of Newark with the tools and resources necessary to make the American Dream of Homeownership a Reality for All New Jerseyans.
According to U.S. Census data, Newark has a 23.5% homeownership rate, as compared to the 64% homeownership rate in New Jersey. Due to the significant demand for rentals, demand will only increase with population growth. Creating opportunities for homeownership is critical. Homeownership is a commitment to economic growth which helps to generate jobs. The design, construction, and rehabilitation of homes employ local labor who use a vast array of local products and services. Homeownership also creates a feeling of security and permanence.
Come to our event and....
WIN Prizes or Giveaways when you Pre-Register Online
FREE admission, food and parking for all attendees
Have One-On-One Consultations with local Realtor® Experts
FREE resources for future or current homeowners and renters
TALK to lenders about mortgage products
LEARN about down payment assistance programs
LEARN about resources to help families at risk of foreclosure
And More
Realtors® are community builders. We are invested in our local communities and aim to support them through a variety of initiatives, including access to affordable housing. Brochure Full Guide Book.